Hello everyone!
First of all I would just like to greet everyone a Merry Christmas! I can't believe its already December 24! I will be doing my year end post sometime before December 31 but before I do that I would just like to share to you guys one of the things I think most Filipinos or Chinese-Filipinos look forward to before the start of the year - The Predictions from each Chinese Zodiac!
I am not Filipino-Chinese, Although I've been thought of one because I know a lot about Chinese culture and also can speak a little Chinese Mandarin but believe me I am 100% Pinoy. But still I would like to know what the future holds for us this 2015. Would you like to know as well? Read more to know about it.
As we may have experienced, 2014 was full of turmoil which is because it belongs to the Wood Horse, an animal that is very aggressive and fast-moving. A lot of war and movements dominated the headlines both international and local, Here in the Philippines there were a lot a controversy dabbing on politics that came into the spotlight.
I can't stress enough how much turmoil had happened that sometimes I just wished it all have to end now.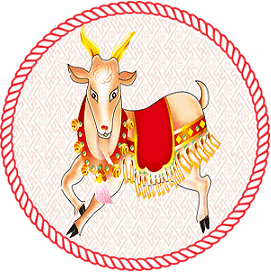 But thankfully there is light at the end of the tunnel as they say because this 2015 is the year of the wood sheep. The sheep is represented by the benign and spiritual characteristics of the Lamb which is a gentle creature that doesn't like bloodshed. And according to Master Hanz Cua, The Feng Shui chart has all the Five elements which are Wood, Water, Metal, Fire and Earth in proper balance which means a very harmonious year ahead for us.
The Yin Metal is supported by the Earth which is a good resource element to see a boost in prosperity in our nation's economy. With all the gentle nature of the sheep will also influence local politics meaning that there will be a decrease on the internal strife in our politics.
The years lucky color is green which is very good to bring in luck in business. Wearing red and yellow will also bring good luck. These colors will enhance power and influence will bring recognition luck to us. Wearing gold jewelry also attracts abundance and profitable opportunities so wear some gold!
Business wise- those that tackle with the wood element such as textile, fashion, paper, rubber and wood will benefit highly this 2015. And also restaurants, technology, computers, electronic gadgets and other businesses that involve thinking, invention and new ideas will flourish a lot because the Fire element will be nourished by the Wood element this year.
As per the lucky direction this 2015 that would be the North. If your front door is located in the northern section or Kan section of the Bagua it will bring you a lot of luck because good energy will enter the house more. If you use this door a lot make sure to put a black or blue color to enhance luck.
If you are looking for love make sure to tap on the northwest side of your house because that is where the star of romance is. It will bring luck to the singletons *coughs* me *coughs*. However, for those that are already married or in a committed relationship may be a bit problematic.
Although there are a lot of good fortune this 2015, Master Hanz also have some cautions that we need to watch out for.
Make sure to stri clear of the West since this is the direction where the five yellow misfortune star is. Make sure to not do any activity at this area because it might call on total loss, sickness and accidents in the home or workplace. As much as possible do not do work on important projects, make renovations or sleep in this direction.
Also as much as possible do not go to the southeast section because it is where the illness star is. For people with health issues and pregnant women, staying at this part of the house is not really advisable and as much as possible should be avoided.
The Argument Star which is one of the dreaded things to have in the house and workplace is in the center. To stir clear of this make sure to place rose quartz or red stones in the middle of the home to get rid of conflict and aggression.
I will do a separate post on each Chinese Zodiac sign next time to see if you are lucky this 2015.
I really find that doing these things may be a nuisance for some but trying it out isn't bad at all. I have a lot of Filipino Chinese friends that do practice this because they find it really helpful but of course if you want luck to come your way this 2015 a lot of determination and hard work is key to achieving it.
To know more about this make sure to check
www.MasterHanzCua.com
and also visit him at the 1st level of EDSA Shangri-la plaza Mandaluyong City.
Good Luck and Much Love!
xx Alice